U.K. Government Defends Changing "Stay at Home Message" to "Stay Alert"
The U.K. communities secretary has defended changing the government's "stay at home" message during the COVID-19 lockdown to "stay alert", despite a growing backlash from opposition parties.
Ahead of a speech this evening, in which Prime Minister Boris Johnson is expected to lay out the next steps of Britain's COVID-19 response, Johnson launched a new slogan telling the public to "stay alert, control the virus, save lives".
The "stay alert" slogan has been criticized by shadow health secretary Jonathan Ashworth of the Labour party, who warned people might be "puzzled" by the change.
However, Robert Jenrick appeared on the BBC's Andrew Marr show to claim that "it was the right moment to update and to broaden the message".
Jenrick said: "Stay alert will mean stay alert by staying home as much as possible, but stay alert when you do go out, by maintaining social distancing, washing your hands, respecting others in the workplace and the other settings that you'll go to."
The government faced further criticism from the leaders of Scotland, Wales and Northern Ireland following the change in message.
Scottish First Minister Nicola Sturgeon said: "The Sunday papers is the first I've seen of the PM's new slogan. It is of course for him to decide what's most appropriate for England, but given the critical point we are at in tackling the virus, "Stay Home Save Lives" remains my clear message to Scotland at this stage."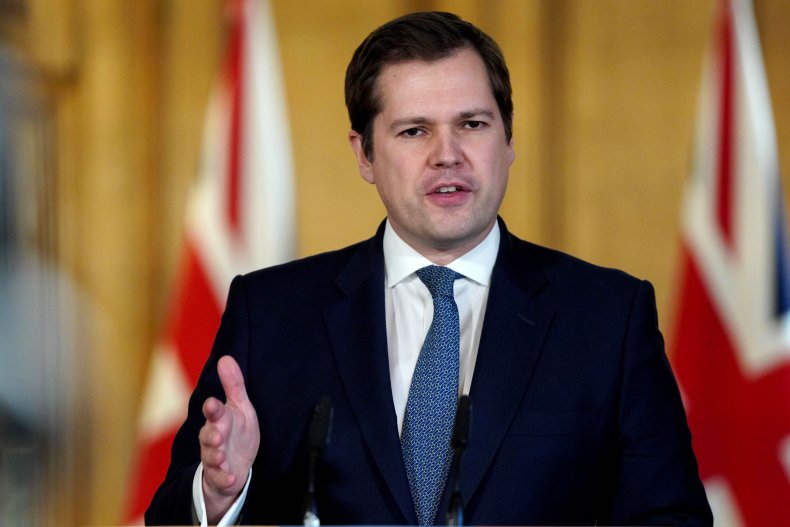 Her words were echoed by Wales' First Minister Mark Drakeford, who appeared on Sky News' Sophy Ridge on Sunday and said: "The message I will be giving to people in Wales is while they must be alert to the continuing danger of coronavirus... staying at home remains the best way that you can protect yourself and others."
The First Minister of Northern Ireland, Arlene Foster, also said she would not be deviating from the "stay at home" message.
Later this evening at 7pm, the prime minister is expected to announce a new COVID-19 warning system that ranks the threat level of the virus in England.
The system is understood to work on a scale of one to five and will be administered by a new "joint biosecurity center".
It will detect increases in infection rates and judge how lockdown and social distancing measures can be deployed on a more local level as the prime minister lays out his strategy for easing the lockdown which began on March 23.
U.K. Government Defends Changing "Stay at Home Message" to "Stay Alert" | World